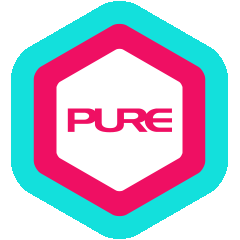 Keith started his fitness journey at 13 as a volleyball player. He began doing strength and conditioning for performance purposes to increase his power and agility. His drive to achieve a powerful and aesthetically pleasing physique led him to pivot towards bodybuilding.
Keith sustained multiple injuries during his training, rooted in his previous lack of knowledge. Thus, he leaped to become a Personal Trainer at PURE. To Keith, he perceives fitness as a lifestyle choice. It helps shift the individual's mind to be stronger and more discipline.
Keith has faith in the inherent brilliance of every person, which is why he emphasises and uses positive reinforcement throughout the training process during training.
Final Thought:
Hard work beats talent when talent fails to work hard. Do not doubt yourself or let anything hinder you from getting what you want.
What Keith Trains
Body-Building/ Figure Competition
Endurance Sport (running/triathlon etc)
Metabolic Specialist (weight loss/gain)
Speed, Agility, Quickness
Weightlifting
Other Personal Trainers at Asia Square