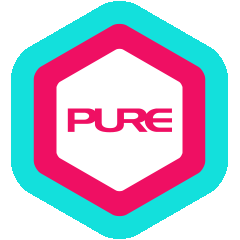 Wen Hao remembers that he had one of the skinniest physiques in his teen years among his peers. He was always the one who was picked last during physical activities at school. This led his confidence to plunge gradually. This constant feeling of low motivated him to make a drastic change.
Wen Hao saw fitness as his avenue to build a stronger version of himself. Occasional aches and pains struck him in his early days. To learn more about prevention and the kinematics of the body, he decided to delve deeper into sports science. His newfound knowledge allows him to guide his clients, including athletes, better, to achieve their fitness goals effectively.
Wen Hao's perspective on fitness remains all-embracing, and anyone can start somewhere. He genuinely hopes to use his position and knowledge to help others advance in their health journey and be able to tackle hurdles that come along their way independently.
Qualification Highlights:
Diploma in Biomedical Sciences, Singapore Polytechnic

Bachelor's Degree in Sports Science and Management, NTU
Final Thought:
We don't have to focus on the wonderful feats of strength and fitness that are demonstrated, but rather start where we are, with what we have, and do what we can but keep doing it.
What Wen Hao Trains
Metabolic Specialist (weight loss/gain)
Stretch & Recovery
Strongman/ Strength Sport
Other Personal Trainers at Ngee Ann City