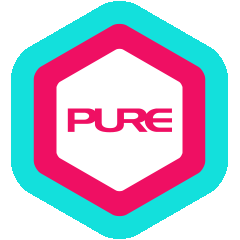 Wallas got into fitness during his younger years of primary school, following in the footsteps of his dad who was passionate about bodybuilding in his early days as well. This passion was rekindled upon enlisting in the Naval Diving Unit where he constantly aimed to excel and developed a strong sense of discipline and perseverance towards fitness. It was the first time that he achieved a lean physique with low body fat, which inspired him to aim for the next level.
After he left the army, Wallas immediately took up a gym membership to further pursue this passion. He did not let the events of the circuit breaker impede this passion, self-installing a home-made gym and performing bodyweight exercises to ensure that he made every day count. During this time, he developed a keen curiosity towards the science behind every motion or lift and how the body adapts accordingly to grow. Indulging in and upgrading his diverse knowledge from multiple sources on the internet, he decided to take it a step further by taking up the Certified Personal trainer course.
A naturally extroverted individual who believes in spreading positivity and knowledge, Wallas is willing to go the extra mile for his clients as well as members on the gym floor. A strong believer in "never settling for anything less than your best", Wallas is always looking to enhance his inventory of knowledge, skills, and fitness, ensuring every client's training experience will be nothing short of fulfilling.
Outside of fitness, Wallas uses his spare time to practise instruments such as the piano and guitar. He is a naturally open person who's more than willing to chat about his family or anything at all.
Qualification Highlights:
American Council on Exercise – Certified Personal Trainer
National Academy of Sports Medicine – Certified Personal Trainer
FHYSIO – Basic Sports Massage Certified (International Sports Science Association approved)
American Council on Exercise – Orthopaedic Exercise Specialist
CPR & AED Certified
Certified Advanced Open Water Diver
Final Thought:
Nothing comes easy but with the proper knowledge and guidance, everything is possible. Let me be a part of your fitness journey – together we can achieve what the mind believes.
What Wallas Trains
Body-Building/ Figure Competition
Metabolic Specialist (weight loss/gain)
Prehab / Post Injury
Stretch & Recovery
Other Personal Trainers at Suntec City