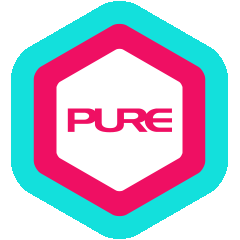 Fadhli grew up in a family of fitness enthusiasts, so it was only a matter of time before he followed in their footsteps. Fadhli was a member of the National Football team when he was 14 years old. Soon after, he began going to the gym because he was underweight and wanted to gain lean muscle mass. Fadhli has loved the adrenaline rush and witnessing the capabilities of the human body since he first stepped into the gym. He has progressed from being an underweight teenager to gaining muscle mass, being physically stronger and becoming more confident. This pushed Fadhli to challenge himself and compete in bodybuilding competitions from 2017 to 2011. He also enjoys outdoor activities and frequently incorporates them into his fitness routine. One of his proudest achievements was climbing Mount Everest to 5364 metres in 2011. It was not an easy task, but he believes that if you set your mind to something, you can achieve it. He approaches everything with this same determination and passion – and wishes to instil this in everyone.
Fadhli's passion for weightlifting drove him to learn more about fitness and nutrition. Soon after, he earned his Diploma in Sports and Exercise Science because he wanted to share his knowledge and help others to their fitness goals. His approach to training clients is to tailor each programme to individual needs, to form a strong partnership, to establish a practical goal and push them to the maximum capacity he believes they are capable of.
Qualification Highlights
Agatsu Speed & Strength
Diploma in Sports & Exercise Science
National Academy of Sports Medicine (NASM) Women's Fitness Specialist
Agatsu Upper Body Mobility & Movement Certification Level 1
Bulgarian Bag Specialist - International Bulgarian Bag Confederation
Agatsu Kettlebell Instructor Certification Level 1
CPR + AED Certified (Aris Integrated Medical PTE LTD)
Agatsu – Indian Club & Mace Training Instructor Level 1
GMB (Gold Medal Bodies) Level 1
PTA Global – Certified Personal Trainer
EXOS – Phase 1 Mentorship Course
Global Mentorship Levels 1 & 2 (Personal Training Academy Bali)

Training Areas
• Resistance Training
• Strength and Conditioning
• Sports Specific
• Sports Performance
• Sports Injury Management
• Weight Management
• Body Toning
• Endurance Training
• Functional and Freestyle Training
Personal Interests
Mountaineering, art, travel, food, working out
football, rugby, water sports
Training Philosophy
The mind always falls first but not the body. Make your mind work for you and not against you.
What Fadhli Trains
Body-Building/ Figure Competition
Endurance Sport (running/triathlon etc)
Metabolic Specialist (weight loss/gain)
Pre-Post Natal
Prehab / Post Injury
Speed, Agility, Quickness
Strongman/ Strength Sport
Weightlifting
Fadhli's Other Specialties
Bodybuilding, Mountaineering
Other Personal Trainers at Ngee Ann City