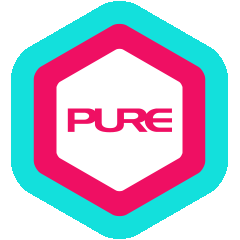 Bervin started weight training at the age of 15 and has not gone more than a week without training. He started training for purely aesthetic reasons. However, the more he did it, the more it evolved into a deeper passion. Now, he competes regularly in powerlifting.
He applies his years of education and experience to everything he does and because of this, he is equipped to deal with whatever goal his clients may have. His fitness journey is all about continuously learning and sharing what he has learned with other people. Never satisfied and always hungry more, Bervin strives to be the best he can be and will surely bring out the best in you too.
Qualification Highlights

ACE (US) Certified personal Trainer
USSA (US) Personal Training COC
ISA (SG) Fitness instructor COC
PTA Global Certified PT
Agatsu Upper body Mobility & Movement certification Level 1
Agatsu Kettlebell Instructor's Certification Level 1
GMB (Gold medal bodies) mentorship program
Exos Phase 1 Mentorship course
Academy of sports and exercise (ASES, SG) Certificate of completion in Sports Nutrition
The Mattes Method, Active isolated stretching & strengthening Certificate of Completition
Agatsu Indian club & Mace training instructor's Certification Level 1
Claire Norgate Pre-/Post-Natal Certification
Global Mentorship Levels 1 & 2 (Personal Training Academy Bali)
Body Composition Bioelectrical Impedance Analysis (BIA) Screening Analysis (Four-site skinfold anthropometry, AUS)
Suples Training Systems, Dynamic movement with the Bulgarian Bag Certification Level 1
Movement assessment tool (MAT) Level 1
Kbox Exxentric Workshop
Self Osteo-Myofascial Applications (SOMA) - Level 1(2018)
Suples Training Systems – High Intensity Rope Training System (H.I.R.T.S) workshop (2018)
Trigger Point (TP) foam roller Level 1 certificate
Training Areas
• Powerlifting
• Strength Training
• Weight Management
• Sport-Specific Training and Conditioning
• Functional Training
• Muscle Building
Personal Interests
Travelling, Squats, Deadlifting, Movies, Technology
Training Philosophy
What we can achieve is often limited by our lack of will. Break the barrier and you will succeed in whatever you do.
What Bervin Trains
Body-Building/ Figure Competition
Metabolic Specialist (weight loss/gain)
Pre-Post Natal
Prehab / Post Injury
Speed, Agility, Quickness
Stretch & Recovery
Strongman/ Strength Sport
Weightlifting
Other Personal Trainers at Asia Square, Suntec City