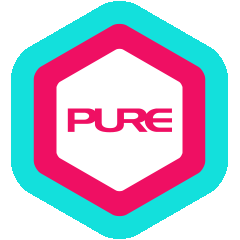 Benjamin began his fitness adventure in 2001 with strength training and body sculpting. He was previously a skinny ordinary 'Joe' among his peers. Throughout the process, Benjamin has shown a stronger interest in fitness and was astounded by the benefits physical fitness can provide to a person's physical and psychological well-being. Since starting his fitness journey, he has retained a healthy body fat percentage and is more confident than ever.
"Don't believe the hype, don't search for the miracle pill," he emphasized in his training philosophy. There is no one-size-fits-all solution. "The true art of attaining your fitness objective is having the correct mentality and making it exciting, attainable, and sustainable." Benjamin knows the mental and physical commitment required to attain one's fitness goals and how to keep one encouraged during the process, having gone through it himself.
Benjamin hopes to inspire and encourage you to a healthier and more confident self through his expertise and insightful experiences. To train his clients most effectively, he demonstrates empathy, identifies their difficulties, and helps them overcome them to reach their goals.
Tell us about one client on whom you had the biggest influence?
A 53-year-old client came to me wanting to be physically fitter than his son. He did, however, want to achieve it quickly. I had to explain to him that training at his age needs to be progressive because quick results are not sustainable. I offered him different types of training progression and dietary guidance based on my experience. He achieved a 10% body fat and far surpassed his son's fitness after consistently working out with me for two years. His son now regards him as his idol.


Qualification Highlights:
Certified Personal Trainer – Federation of International Sports, Aerobics and Fitness (2011)
Certified Personal Trainer – PTA Global (2011)
CPR/AED Certified – National Resuscitation Council
Master's degree in Finance – University of New South Wales, Australia (2008)
Bachelor 's degree in Commerce in Finance & Business Economics - University of New South Wales, Australia (2007)
Pre-/Post-Natal Certification with Claire Norgate
Agatsu Kettlebell Instructor (Level 1)
Certified ViPR instructor
BOSU Personal Training Certification
Bulgarian Bag Specialist – International Bulgarian Bag Confederation
Eleiko Weightlifting Workshop Certified
EXOS Fitness Specialist Certification
Final Thought:
Make being fit a secondary objective. Make discipline your objective, and fitness will follow.
What Benjamin Trains
Body-Building/ Figure Competition
Endurance Sport (running/triathlon etc)
Metabolic Specialist (weight loss/gain)
Pre-Post Natal
Prehab / Post Injury
Speed, Agility, Quickness
Weightlifting
Other Personal Trainers at Asia Square