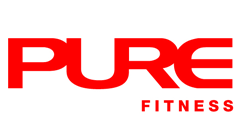 In 2001, Benjamin embarked on his fitness journey through strength training and body sculpting. Prior to this, he was just a skinny average 'Joe' among his peers. Along the way, he became ever more passionate about fitness and was impressed with the numerous benefits that physical fitness can bring to a person's physical and psychological well-being.
His training philosophy is "Don't believe the hype, don't search for the magic pill. There is no one size fits all. The real art to achieving your fitness goal is to have the right mindset and make it enjoyable, doable and sustainable." Having personally undergone a transformation, Benjamin fully understands the mental and physical effort necessary to achieve one's fitness goals and how to keep one motivated throughout the journey.
With his knowledge and very relatable experiences, Benjamin aims to inspire and guide you to become a healthier and more confident you.
Qualification Highlights:
Certified Personal Trainer – Federation of International Sports, Aerobics and Fitness (2011)
Certified Personal Trainer – PTA Global (2011)
CPR/AED Certified – National Resuscitation Council
Master's degree in Finance – University of New South Wales, Australia (2008)
Bachelor 's degree in Commerce in Finance & Business Economics - University of New South Wales, Australia (2007)
Pre-/Post-Natal Certification with Claire Norgate
Agatsu Kettlebell Instructor (Level 1)
Certified ViPR instructor
BOSU Personal Training Certification
Bulgarian Bag Specialist – International Bulgarian Bag Confederation
Eleiko Weightlifting Workshop Certified
Final Thought:
Do not make it your goal to be fit. Make it your goal to be disciplined and being fit will follow
What Benjamin Trains
Body-Building/ Figure Competition
Endurance Sport (running/triathlon etc)
Metabolic Specialist (weight loss/gain)
Pre-Post Natal
Prehab / Post Injury
Speed, Agility, Quickness
Weightlifting
Other Personal Trainers at Asia Square