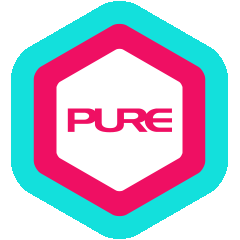 Yasir got into fitness because he used to be a track and field athlete in school. Interested in how lifting weights would help him run better in the field, he began going to the gym. He was hooked on the adrenaline that comes with lifting weights from the first time he stepped into the gym. Yasir progressed from being able to do 20 to 50 push-ups in just a few months by increasing his muscle mass. He also finished 3rd in his lifting category and was nominated to compete in the World Powerlifting Championship in Salo, Finland, where he finished 11th in his category. Yasir's take is that not all athletes or fitness models are in shape to make a career out of it. They could be lawyers, accountants, teachers, chauffeurs, brothers, mothers, and friends! They have professional obligations to fulfil, financial concerns to address, and relationships to maintain. But with smart training and a sensible nutrition strategy, one can be fit, feel energised and work harder.
Yasir has been in the industry since 1993, transitioning from triathlete to powerlifter. He works with a diverse range of clients, including weekend warriors, desk jockeys, the elderly, and sports professionals. He has coaching experience ranging from the gym setting to personalised in-office training to help clients reach their goals. His lifelong passion for sports and health has provided him with a wealth of knowledge and skills that he hopes to pass on to his clients. His approach to coaching is to demonstrate that a healthy lifestyle is a combination of well-balanced diet and exercise. Under Yasir's guidance, clients can expect a positive, energetic, and fast-paced session. And because he understands that each client is unique, Yasir knows how to cater to diverse needs and collaborate to break down barriers and achieve results.
Qualification Highlights
2014 - Under 105KG, Champion (School Yard) Powerlifting
2014 - Under 105KG, Champion (Bench Press)
2014 - Under 105KG, Champion "Singapore Invitational (Masters Powerlifting)"
2014 - Under 105KG, Champion "Singapore Powerlifting Open (Masters)"
2015 - Under 105KG, 1st Runner-Up "Men's Open U105KG"
2015 - Under 105KG, Champion "Masters Open"
2015 - Under 105KG, 2nd Runner-Up "Men's Open (Singapore Invitational)"
2015 - Under 105KG, Champion "Masters (Singapore Invitational)"
2015 - 11th place in World Powerlifting Championships (Finland, Salo)
2016 - Under 105KG, Champion "Men's Open (Singapore Open)"
2016 - Under 105KG, Champion "Masters (Singapore Open)"
2021 – Under 105kg, Champion Master 1 Singapore Powerlifting
2022 – Under 105kg Overall Champion Master 2 South East Asia Cup
Certified Personal Trainer Levels 1 and 2 (American College of Sports Medicine)
Fitness Innovation Training Certification
Functional and Core Training Certification
Health and Fitness Instructor Course (Singapore Sports Council)
Certified Johnny G Spinning Instructor
Certified Swiss Ball Core and Strength Trainer
Certified Mad Dog California Spinning Instructor
Certified in CPR and automated external defibrillator
BOSU Certified Instructor
Eleiko Weightlifting Workshop Certified
Agatsu - Kettlebell Instructor Level 1
Bulgarian Bag Specialist Level 1 – International Bulgarian Bag Confederation
GMB (Gold Medal Bodies) Level
Powerlifting Singapore Referee Level 1
International Powerlifting Federation Cat 2 Referee
ACE Personal Trainer
Fit Asia Pre- & Post-natal Certified
Training Areas
• Sports Conditioning
• Strength and Stability Training
• Functional and Core Training
• Fat loss and Weight Management
• Power-plate Training
• Boxing
• TRX Training
• Kettlebell Training
• Special Population Fitness
• Pre- and Post-natal Fitness
Personal Interests
• Flipping 250-kilogramme tyres and other Strongman Challenge training, cycling, football, workouts at the gym and shopping
Training Philosophy
You don't need much to change your life. All you need are good habits, hard work and consistency.
What Yasir Trains
Body-Building/ Figure Competition
Endurance Sport (running/triathlon etc)
Metabolic Specialist (weight loss/gain)
Pre-Post Natal
Prehab / Post Injury
Speed, Agility, Quickness
Strongman/ Strength Sport
Weightlifting
Yasir's Other Specialties
Geriatric
Other Personal Trainers at Asia Square