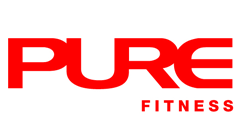 Being in the industry more than 2 decades, changing his own lifestyle from a triathlete to a powerlifter.
He trains a range of clients including weekend warriors, desk jockey, elderly and also, sports professionals. He is experienced in coaching from various settings to office personalized training to help clients achieve their goals.
His constant interest in sports and health has provided him plenty of knowledge and skills that he hope to pass on to his clients.
Qualification Highlights
2014 - Under 105KG, Champion (School Yard) Powerlifting
2014 - Under 105KG, Champion (Bench Press)
2014 - Under 105KG, Champion "Singapore Invitational (Masters Powerlifting)"
2014 - Under 105KG, Champion "Singapore Powerlifting Open (Masters)"
2015 - Under 105KG, 1st Runner-Up "Men's Open U105KG"
2015 - Under 105KG, Champion "Masters Open"
2015 - Under 105KG, 2nd Runner-Up "Men's Open (Singapore Invitational)"
2015 - Under 105KG, Champion "Masters (Singapore Invitational)"
2015 - 11th place in World Powerlifting Championships (Finland, Salo)
2016 - Under 105KG, Champion "Men's Open (Singapore Open)"
2016 - Under 105KG, Champion "Masters (Singapore Open)"
Certified Personal Trainer Levels 1 and 2 (American College of Sports Medicine)
Fitness Innovation Training Certification
Functional and Core Training Certification
Health and Fitness Instructor Course (Singapore Sports Council)
Certified Kickfit Instructor
Certified Johnny G Spinning Instructor
Certified Swiss Ball Core and Strength Trainer
Certified Mad Dog California Spinning Instructor
Baby Smart Programme (Pre- and Post-natal)
Certified in CPR and automated external defibrillator
Trained in resistance-movement instruction
BOSU Certified Instructor
Eleiko Weightlifting Workshop Certified
Agatsu - Kettlebell Instructor Level 1
Bulgarian Bag Specialist Level 1 - International Bulgarian Bag Confederation
GMB (Gold Medal Bodies) Level
Powerlifting Singapore Referee Level 1
Training Areas
• Sports Conditioning
• Strength and Stability Training
• Functional and Core Training
• Fat loss and Weight Management
• Power-plate Training
• Boxing
• TRX Training
• Kettlebell Training
• Special Population Fitness
• Pre- and Post-natal Fitness
Personal Interests
• Flipping 250-kilogramme tyres and other Strongman Challenge training, cycling, football, workouts at the gym and shopping
Training Philosophy
No rest is worth anything except the rest that is earned
What Yasir Trains
Body-Building/ Figure Competition
Endurance Sport (running/triathlon etc)
Metabolic Specialist (weight loss/gain)
Pre-Post Natal
Prehab / Post Injury
Speed, Agility, Quickness
Strongman/ Strength Sport
Weightlifting
Other Personal Trainers at Asia Square