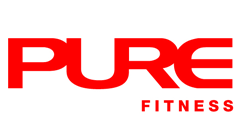 Confident. Daring. Strong. These are the words most people will use to describe Vanessa on first impressions based on her triathlete background. Yet she has a side of utmost caring and sensitivity that many do not know about.
Always committing 101% in all her clients' journeys towards their fitness goals, Vanessa has transformed many individuals, helping them towards better and healthier living.
Qualification Highlights
Agatsu Speed & Strength
Basic Exercise Course
Current pursuit of ACE Certification
Singapore Sports Council Certified Basic Exercise
Federation of International Sports and Aerobics Certified Personal Trainer
Federation of International Sports and Aerobics - Core Course
Les Mills International Certified Body Balance Instructor
Agatsu Certified Level 1 Kettlebell Instructor
Competed in half-marathons, marathons, duathlons, triathlons and 70.3 IRONMAN
Twist Sport Condition - Speed, Agility and Quickness workshop certified
Bulgarian Bag Certified
Pre- & Post-Natal
Agatsu Mobility & Movement Certified
Crossfit Level 1 Certified
Agatsu – Indian Club & Mace Training Instructor Level 1
GMB (Gold Medal Bodies) Level 1
EXOS - Phase 1 Mentorship Course
Training Areas
• Weight Loss
• Sports Conditioning
• Core & Functional Training
• Stability Training
• Injury Prevention
• Marathon
• Duathlon
• Triathlon
Personal Interests
• Endurance Sports - Triathlon, Marathon, Duathlon
• Reading
Training Philosophy
All glory comes from daring to begin.
What Vanessa Trains
Endurance Sport (running/triathlon etc)
Gymnastic Movement
Metabolic Specialist (weight loss/gain)
Pre-Post Natal
Prehab / Post Injury
Private Stretch
Speed, Agility, Quickness
Strongman/ Strength Sport
Vanessa's Other Specialties
Crossfit, Kettle Bell, Bulgarian Bag
Other Personal Trainers at Asia Square