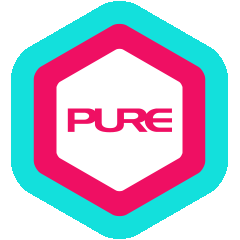 After giving birth to her daughter, Venessa started working out because she wanted to shed the extra weight. Confident, daring, strong – the words most people would use to characterise Venessa. She built up her strength and endurance and participated in the 10km, 21km, a full marathon, duathlons, triathlons and 70.3 IRONMAN. She lost 10 kg in less than 6 months by being disciplined and having a passion for sports. Fitness for Venessa is something she can't live without. It's a way of life for her.
On the other hand is Venessa's compassionate and empathetic side. She has impacted many people's lives by assisting them in reaching their fitness goals and living a better lifestyle, always giving her clients her undivided attention.
Vanessa believes that making small adjustments to one's habits creates a rhythm in life, which may result in significant results over time. Her objective as a personal trainer is to provide value to her clients' lives by helping them move effectively, stay pain-free, and live a better life overall.
Furthermore, she leads by example to demonstrate to her clients that if they set their minds to it, they are able to achieve their goals. She is a firm believer in consistency as the key to success.


Qualification Highlights
Agatsu Speed & Strength
Basic Exercise Course
Singapore Sports Council Certified Basic Exercise
Federation of International Sports and Aerobics Certified Personal Trainer
Federation of International Sports and Aerobics - Core Course
Agatsu Certified Level 1 Kettlebell Instructor
Competed in half-marathons, marathons, duathlons, triathlons and 70.3 IRONMAN
Twist Sport Condition - Speed, Agility and Quickness Workshop Certified
Bulgarian Bag Certified
Pre- & Post-Natal
Agatsu Mobility & Movement Certified
CrossFit Level 1 Certified
Agatsu – Indian Club & Mace Training Instructor Level 1
GMB (Gold Medal Bodies) Level 1
EXOS - Phase 1 Mentorship Course
ISSN Nutritionist Certified
FRC Certified Mobility Specialist
NASM CPT Certified
Training Areas
• Weight Loss
• Sports Conditioning
• Core & Functional Training
• Stability Training
• Injury Prevention
• Marathon
• Duathlon
• Triathlon
Personal Interests
• Endurance Sports - Triathlon, Marathon, Duathlon
• Reading
Training Philosophy
All glory comes from daring to begin.
What Vanessa Trains
Endurance Sport (running/triathlon etc)
Gymnastic Movement
Metabolic Specialist (weight loss/gain)
Pre-Post Natal
Prehab / Post Injury
Speed, Agility, Quickness
Stretch & Recovery
Strongman/ Strength Sport
Vanessa's Other Specialties
Crossfit, Kettle Bell, Bulgarian Bag
Other Personal Trainers at Asia Square