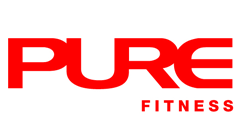 Highly dedicated and responsible, Charles is the embodiment of leaving no man or woman behind. A professional who is truly devoted to helping others unlock the wonders of fitness and health, Charles sets himself apart with his insatiable desire for quality over quantity which reflects in his scoped attention to details in form, method, posture and technique. He believes that through hard work and a strong will, not only will goals be accomplished, they will be sustainable. With utmost priority, Charles preaches that a fit and healthy body is not only paramount to living; it is what makes life worth living.
Qualification Highlights
2014 - WBPF Singapore Amateur Classic Men's Physique - 1st Runner up
2013 - Sundown Full Marathon 42km Finisher
2013 - Mizuno Mt. Faber Marathon 10km Finisher
ACE (American Council on Exercise) - Certified Personal Trainer
USSA (United States Sports Academy) - Certified Personal Trainer
ISA (International Sports Academy) - Certified Personal Trainer
SSC (Singapore Sports Council) - Basic Exercise Course
ITI (Integrated Training Institute) - Certified Kettlebell Coach Levels 1 & 2
TRX Suspension Training Course Certified
St. Francis Rescue Training and Consultancy Services - CPR + AED Certified
PTA Global - Certified Personal Trainer
GMB (Gold Medal Bodies) Level 1
Claire Norgate Pre-/Post-Natal Certification
RumbleRoller Foundation Course
Training Areas
• Fat Loss
• Weight Management
• Strength and Conditioning
• Resistance Training
• Sprint Coaching
• HIIT Training
• Core Training
• Sport Specific Training
• Bodybuilding
• Boxing and Muay Thai
Personal Interests
Motorcycles, Football, Star Wars, Red Hot Chili Peppers, Hanging by the beach, Reading comic books, Exploring new destinations and of course, the weekly cheat meal!

Training Philosophy
"Training is nothing, the will is everything - the will to act." - Batman Begins
"I fear not the man who has practiced 10,000 kicks once, but I fear the man who has practiced one kick 10,000 times." - Bruce Lee
"Our deepest fear is not that we are inadequate. Our deepest fear is that we are powerful beyond measure. It is our light not our darkness that most frightens us." - Marianne Williamson
What Charles Trains
Body-Building/ Figure Competition
Endurance Sport (running/triathlon etc)
Metabolic Specialist (weight loss/gain)
Prehab / Post Injury
Speed, Agility, Quickness
Strongman/ Strength Sport
Other Personal Trainers at Asia Square