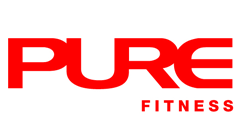 Dennis started his interest in personal training during his national service. Standing at 1.8m tall, he weighed only at 52kg and couldn't even perform a single push-up or pull-up. He was skinny and weak. Coincidentally, Dennis met a camp mate who was a personal trainer before enlistment and they started to train together. Dennis immediately got hooked on strength training ever since. After 2 years of national service, Dennis weighed 70kg and achieved a gold prize for his physical fitness test. This change improved his physical appearance, boosted his self-esteem and inspired him to be a personal trainer.
With 10 years of experience in the personal training industry, he strives to improve himself by attending fitness courses and seminars. He also improves his fitness knowledge by reading relevant books from world renowned fitness coaches.
Lastly, Dennis' commitment is to not just reach his client's fitness goal but to also change their life through training, motivation and education.
Qualification Highlights:
Agatsu Speed & Strength
Basic Exercise Course by the Singapore Sports Council
Fitness Instructor Course by Singapore Sports Council
Sport Strength and Conditioning by the United States Sports Academy
Certificate in Sport Therapy Level 4 by ITEC United Kingdom (Applying sports massage to non-pathological tissue)
Poliquin® BioSignature Modulation Level 1 (Hormone Profiling)
Attended 3 days of BioSignature Seminar Sydney Australia
Precision Nutrition Certification Level 1
Functional Movement Screen (FMS) Level 1
PTA Global – Certified Personal Trainer
GMB (Gold Medal Bodies) Level 1
EXOS – Phase 1 Mentorship Course
Global Mentorship Levels 1 & 2 (Personal Training Academy Bali)

Training Areas:
• Weight Loss
• Muscular Hypertrophy
• Sport Strength and Conditioning
• Muscular Injury Management and Rehabilitation
• Sports Massage

Personal Interests:
Weight Training, Beach Volleyball, Movies, Reading

Training Philosophy:
Goals are achieved by good attitude and discipline.
What Dennis Trains
Body-Building/ Figure Competition
Metabolic Specialist (weight loss/gain)
Prehab / Post Injury
Private Stretch
Strongman/ Strength Sport
Weightlifting
Other Personal Trainers at Asia Square