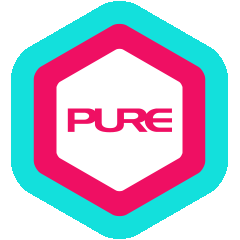 Born with a congenital heart abnormality, Gus finds inspiration in the power of "no." The more people who claim he can't accomplish anything, the harder he strives to disprove them. This marked the start of his passion for fitness, weight training, and obstacle racing.
Gus pursued his love of training and sports by earning a degree in Exercise and Sports Science from Edith Cowan University and becoming a Certified Strength and Conditioning Specialist through NSCA.
For Gus, fitness is the ability to live life to the full. He understands the effort and dedication required to accomplish what appears to be 'impossible' due to his own experiences. He aspires to motivate his clients to pursue fitness with enthusiasm and to lead them on their journey of reaching full physical potential.
In 2015, Gus completed his first Spartan race and went on to accomplish a Spartan Race Triple Trifecta by finishing nine races in 2016. He continues to participate in obstacle racing and hopes to inspire others to enter and complete their first obstacle race.
Qualification Highlights:
BSc Exercise and Sports Science
NSCA Certified Strength and Conditioning Specialist
Spartan SGX Level 1
NCAP Level 1 Olympic Weightlifting
PTA Global - Certified Personal Trainer
Agatsu – Kettlebell Instructor Level 1
Agatsu – Indian Club & Mace Training Instructor Level 1
GMB (Gold Medal Bodies) Level 1
RumbleRoller Foundation Course
Training Areas:
Strength and Conditioning
Weightlifting
Obstacle Racing
Personal Interests:
Football, obstacle racing, statistics
Training Philosophy:
Your greatest opponent is yourself.
Other Personal Trainers at Asia Square