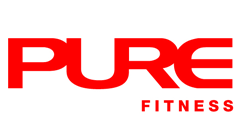 Daryl is immensely dedicated to being the best version of himself that he can be. His love for fitness started during his days in the army and has never stopped since. Standing at a height of 1.73m, he built his way from 50kg up to 70kg.

His confidence soared after attaining a better and stronger body. From then on, he wanted his friends to feel this sense of achievement and for them to gain confidence through fitness.
Now, Daryl is passionate about helping his clients gain that sense of self-assurance and to enable them to believe more in themselves by pushing them beyond their limits.
Qualification Highlights:
CPR and AED Certified
PTA Global
Rumble Roller
GMB (Gold Medal Bodies)
Agatsu Kettlebell Level 1
Agatsu Indian Club Bell Level 1
Suples Training System, Dynamic Movement with Bulgarian Bag & H.I.R.T.S
TRX Certified
Kbox Exxentric Certified
Training Areas:
Fat and Weight Loss
Strength Training
Muscle Building
Circuit Training
Personal Interests:
Reading, photography, bodybuilding, movies
Training Philosophy:
"Struggle and emerge – after the chaos settles comes peace and strength."