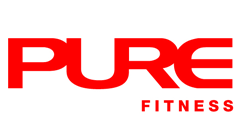 David was underweight most of his life and started weightlifting at the age of 17, aspiring to be a stronger version of himself. Sport was one of the triggers that kick-started David's weightlifting journey. As he progressed, he became amazed by how much a human body can accomplish through weightlifting – be it physically or mentally – and he had an overwhelming desire to aid like-minded people who wanted to be better versions of themselves.
David is no stranger to programme design. He was a fitness specialist in the Singapore Armed Forces, during which he served the army and was tasked to created regimens that best suited the soldiers. He also did part-time personal training whilst in university, using his acquired expertise to help clients achieve their desired fitness and nutrition goals.
After several trials and errors along his fitness journey, David believes that he is well-equipped to inspire and empower his clients towards the strongest versions of themselves.
Qualification Highlights:
Claire Norgate Pre-/Post-Natal Certification
Movement assessment tool (MAT) Level 1
SUPLES Training Systems – Bulgarian Bag Workshop
SUPLES Training Systems – High Intensity Rope Training System (H.I.R.T.S) Workshop
TRX – Level 1
Kbox Exxentric Workshop
Self Osteo-Myofascial Applications (SOMA) - Level 1(2018)
Shredded by Science Academy (SBS Academy)
Fitness Instructor Certification – FIC (SG)
National Coaching Accreditation Programme – NCAP Level 1 (SG)
National Coaching Accreditation Programme – NCAP Level 2 (SG)
PTA Global
Rumble Roller Certified
Agatsu Kettlebell Level 1
Agatsu Indian Club Bell Level 1
British Weightlifting
EXOS Phase 1 Mentorship Course
CPR & AED Certified
GMB (Gold Medal Bodies) membership programme
Training Areas:
Strength Training
Weight Management
Muscle Building
Personal Interests:

Travel, sports, bodybuilding, investment, strength training
Other Personal Trainers at Ngee Ann City