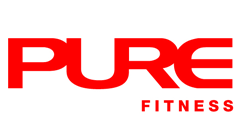 Like most people, Kelvin started weightlifting just to look better. But the more he learned, the more he became fascinated by fitness – how it changes not only one's appearance but also the person from the inside out.
Through fitness, Kelvin has gained the confidence, strength and guts to face any obstacle in life. This positive attitude has supported him to accept challenges, deal with them, and overcome them. He wants to share this precious self-efficacy and motivation with people around him, so they may succeed in their lives and be proud of themselves.
Personal Interests: Basketball, Dance, Movie, Fashion
Qualification Highlights:
ACE Certified Personal Trainer
Personal Training Academy Global Certified
Pre- & Post-Natal Certified Trainer
Agatsu Kettlebell Instructor's Certification Level 1
Body Composition Screening Qualified
Certified Myofascial Release Trainer
CPR & AED Provider
Certified Bokwa Fitness Instructor
Certified Zumba Fitness Instructor
Kbox Exxentric Workshop
SUPLES Training Systems – Bulgarian Bag Workshop
SUPLES Training Systems – High Intensity Rope Training System (H.I.R.T.S) Workshop
Agatsu Speed and Strength
EXOS Phase 1 Mentorship
Final Thought:
In life, it's not the most talented person or the one with the most potential who wins.
It's the person with perseverance – the one who always gets up and goes at it again. That's the person you need to be.
What Kelvin Trains
Gymnastic Movement
Metabolic Specialist (weight loss/gain)
Speed, Agility, Quickness
Weightlifting
Kelvin's Other Specialties
Myofascial Release
Other Personal Trainers at Ngee Ann City