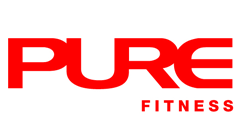 I used to be underweight and weak in sport, failed IPPT numerous times but things started to change after picking strength & weight training. I started to see my own transformation from being underweight to physically fit. Fitness gives me goals and feelings of accomplishments that I can go the extra mile.
I believe making a tangible difference in people's lives is the reason why I pursue fitness, and it keeps the work fresh and rewarding. Training isn't just about weight loss, it's about giving the clients the tools to take charge of their health and fitness goals with confidence.
Qualification Highlights:
Basic Exercise Course by the Singapore Sports Council

Fitness Instructor Course by Singapore Sports Council

Certificate in Sport Therapy Level 4 by ITEC United Kingdom

PTA Global Certified Personal Trainer
Movement assessment tool (MAT) Level 1
TRX Certified
Kbox Exxentric Certified
Suples Training System, Dynamic Movement with Bulgarian Bag & H.I.R.T.S
CPR + AED Certified
Agatsu Kettlebell Level 1
Precision Nutrition Level 1
Pre/ Post pregnancy course
Ganbaru Hypertrophy training
Final Thought:
Ability is relatively fixed, effort is not. Give it your all and result will show.
What Joseph Trains
Metabolic Specialist (weight loss/gain)
Other Personal Trainers at Ocean Financial Centre