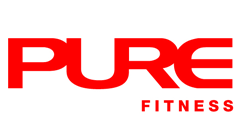 Amirah's passion for fitness started in secondary school when she participated in various sports such as netball, women's soccer and rock climbing. She started training in the gym for aesthetic purposes and after noticing the results, the gym has become her second home. She realised her potential in lifting heavy and now competes regularly in powerlifting competitions in Singapore, even winning several gold medals throughout the years.
As a certified nurse, Amirah believes that exercise plays an important role in both physical and mental health, preventing health problems and improving quality of life.
Amirah is certain to help her clients approach fitness in the right way – pushing beyond preconceived limits, monitoring progress, and guiding them to achieve their goals.


Qualification Highlights:
Singapore Powerlifting Opens 2016 – Women's Junior U63 Champion
Singapore Strength Classic 2016 – Best Female Lifter
Singapore Powerlifting Invitational 2016 U63 Junior Champion
Singapore Powerlifting Alliance 2015 U63 Women's Champion
TRX Certified
Agatsu Speed & Strength
Agatsu Kettlebell Level 1
Movement Assessment Tool (MAT) Level 1
Agatsu Speed & Strength
Agatsu Kettlebell Level 1
PTA Global - Certified Personal Trainer
CPR/AED Certified
Diploma in Sports and Exercise Science
Certified Enrolled Nurse


Final Thought
A 1-hour workout only takes up 4% of the day. "Once you see results, it becomes an addiction."
What Amirah Trains
Metabolic Specialist (weight loss/gain)
Other Personal Trainers at Asia Square