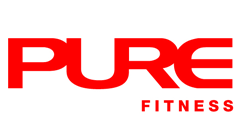 Sean has always been passionate about fitness. Having started weight training at the age of 16, his passion soon evolved into a lifestyle and it has been a part of his life ever since.
Bodybuilding has always been a huge part of his fitness journey, as the principles he applied to this sport have not only sculpted his physique but they also taught him that fitness is more than just an end result – it is a lifestyle and a journey that one should learn to embrace.
Sean initially wanted to become a personal trainer to share his passion and knowledge in fitness. But his time in the industry made him realise that besides helping people achieve their health and fitness goals, he has also become a positive influence, bringing out their best by helping them to overcome their weaknesses and amplify their strengths.
Qualification Highlights
PTA Global – Certified Personal Trainer
CPR & AED Certified
TRX – Level 1
Kbox Exxentric Workshop
SUPLES Training Systems – Bulgarian Bag Workshop (2018)
SUPLES Training Systems – High Intensity Rope Training System (H.I.R.T.S) workshop (2018)
Certified SUPLES Training Systems – Dynamic Movement with the Bulgarian Bag Specialist
EXOS Phase 1 Mentorship course
Agatsu Speed & Strength
Agatsu Kettlebell Level 1
Pre- and Post-Natal Certified
Sports Massage Certified
Final Thought
Your life is what you choose to create.
What Sean Trains
Body-Building/ Figure Competition
Metabolic Specialist (weight loss/gain)
Strongman/ Strength Sport
Weightlifting