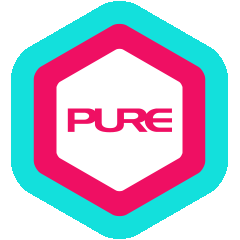 When Jeremy was younger, he was overweight, and that is when he realised he needed to make changes to his health. It was difficult at first because of his poor diet, but he persuaded himself to take a slower pace, gradually introduce healthier foods, and work out more frequently. He also participated in various sports such as basketball, football, badminton, and dragon boat. Jeremy adopted the "SLOWLY BUT SURELY" mentality. After 5-6 years, he feels like a new person. For Jeremy, fitness is centred on hybrid training; not only should one focus on strength training, but one should also work on the cardiovascular system, as the heart is the essential muscle in the body.
Jeremy perceives fitness as a marathon, not a sprint. Jeremy stated that living a healthy lifestyle would never be easy, but it all depends on how much or how badly you want to make a difference in your life

Tell us about one client on whom you had the biggest influence?
The client's main concern was losing weight. I taught her the basics of body re-composition, which involves more than just using the overall body weight as the main gauge. What counts is the overall mass of the body. We're trying to get stronger by building muscle and losing fat.

The first part of her regimen focuses on increasing her daily expenditure, namely her step count, with the goal of fostering a more physically active lifestyle. I made sure to ease her into regular PT sessions with me by having her come in only twice a week at first before gradually increasing her frequency. Training with me helped her make fitness a regular part of her life, which ultimately led to a lifestyle switch.

I'd emphasise that, unlike a seasonal shift, a lifestyle change necessitates taking baby steps rather than drastic leaps.
Qualification Highlights:
Diploma in Aerospace Electronics (Minor in Business Management)
American Muscle & Fitness Personal Trainer Certification
Kbox Exxentric Workshop
SUPLES Training Systems – Bulgarian Bag workshop (2018)
SUPLES Training Systems – High Intensity Rope Training System (H.I.R.T.S) workshop (2018)
Self Osteo-Myofascial Applications (SOMA) - Level 1(2018)
PTA Global Certified Personal Trainer (2018)
CPR – AED (2018)
Agatsu Speed and Strength
Agatsu Kettlebell Level 1
Pre- and Post-Natal Certified
Kbox Exxentric Workshop
Final Thought
Life begins at the end of your comfort zone. – Neale Donald Walsch
What Jeremy Trains
Body-Building/ Figure Competition
Endurance Sport (running/triathlon etc)
Metabolic Specialist (weight loss/gain)
Pre-Post Natal
Prehab / Post Injury
Strongman/ Strength Sport
Other Personal Trainers at Suntec City