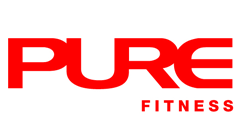 Marcus is someone who enjoys fitness and seeks to empower others through what has given him so much.
Marcus's coaching journey started at just 10 years old, when a friend from the TAF (Trim and Fit) club approached him to get fitter. Ever since, he has been intrigued by fitness and has never looked back. Fast forward 14 years and Marcus has witnessed many successes with clients, athletes and students.
Apart from his coaching accolades, his own fitness journey started when he couldn't make the badminton school team. Marcus remembers watching the team train and all he could do was to mimic what the team was doing outside the windows of the school hall. A few tough years later, he managed to climb the ranks and represented Singapore in the Asian Junior games. He then switched over to the sport of powerlifting and become the first Singaporean to break both the Asian and World records.
When asked what the best thing is about coaching people, he answers: "The smiles on their faces when they look into the mirror and seeing their confidence grow day by day."
Qualification Highlights:
International Powerlifting Federation World Championships
- 1strunner up (2015)
- 2X World Record Holder
- 3X International Powerlifting Federation Asian Champion (2014-2017)
- 5X Asian Record Holder
- 7X Powerlifting Singapore National Champion (2014-2018)
- 23X National Record holder
Diploma in Sports and Exercise Science (2015)
Certified Instructor in Federation of International Sports Aerobics and Fitness, FISAF Level 2 (2012)
CPR + AED certification (2012-2018)
Semi-finalist MBA Junior Age Group 2012 (Badminton)
Athlete of the Year 2012 (Boon Lay Secondary school)
Represented Singapore in the Asian Junior Games 2009 (Badminton)
PTA Global Certified Personal Trainer
Agatsu Kettlebell Level 1
Agatsu Speed and Strength
EXOS Phase 1 Mentorship Course
Claire Norgate Pre-/Post-Natal Certification
Final Thought
Come have a good time with a healthy body and healthy mind!
What Marcus Trains
Body-Building/ Figure Competition
Endurance Sport (running/triathlon etc)
Metabolic Specialist (weight loss/gain)
Speed, Agility, Quickness
Strongman/ Strength Sport
Marcus's Other Specialties
Powerlifting
Other Personal Trainers at Ngee Ann City