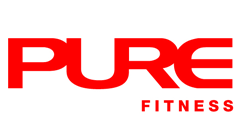 From hating PE lessons and failing every physical fitness test in school to looking forward to lifting weights and sweating it out in the gym, Lisa would proudly say that fitness has truly changed her life. It gave her confidence and boosted her self-esteem.
Fitness is a lifestyle. Lisa strongly believes that being consistent is most important in order to sustain the lifestyle. As a food enthusiast, she is always trying out new recipes that will incorporate macronutrients.
Qualification Highlights:
Agatsu Speed & Strength
Agatsu Kettlebell Level 1
PTA Global - Certified Personal Trainer
CPR/AED Certified
Diploma in Marketing Management
Final Thought:
There are many reasons why people choose to exercise. Some do it to improve sports performance, some to reduce health risks. But the best thing you get from it is feeling good after a good workout.
Using a functional yet fun approach in the workouts, I'll help to give you an edge – an edge in performance, in health and in life.
It takes 21 days to create a habit and 90 days to create a lifestyle. An hour's workout is only 4% of your day.
Motivation gets you started, habit keeps you going.
What Lisa Trains
Metabolic Specialist (weight loss/gain)