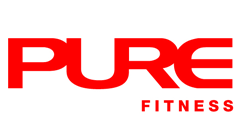 Since he was young, family and friends had called Daniel "underweight" and "scrawny". Things became worse after he entered national service and it was at that point that Daniel decided to change his life around. With the guidance of a bodybuilder, he gained muscle and knowledge which kick-started his interest in the fitness industry. Helping others to gain muscle and lose weight has been Daniel's creed ever since. Seeing his clients become stronger and fitter by the day is his main motivation.
Daniel has always believed that leading a healthy lifestyle has its benefits. He personally experienced how it made him more confident, increased his energy level, and enhanced his outer appearance – and now he hopes to share these same benefits with others.


Qualification Highlights:
Agatsu Speed & Strength
Agatsu Kettlebell Level 1
PTA Global - Certified Personal Trainer
CPR/AED Certified
Bachelor's Degree in Supply Chain Management
International Kickboxing Federation certified

Final Thought:
Insanity is doing the same thing over and over again but expecting different results.
Other Personal Trainers at Asia Square