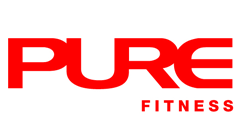 Back when he was 15 years old, Sai Yuan was often told by his peers in school that he was very skinny and that he needed to put on weight. He took the first step by starting with weight training and was initially very lost when he first stepped into the gym. He then became good friends with a handful of people who had more experience than him and under their patient guidance picked up many training techniques that aided his significant progress over the years. At a starting weight of 49kg, Sai Yuan gained over 20kg of muscle mass through the years, which motivated his friends to become interested in fitness and training as well.

Sai Yuan developed a deep interest in bodybuilding and hypertrophy training through his years of weight training and has since become proactive in expanding his knowledge by learning different training styles and approaches online. He joined a cheerleading team during his polytechnic days and fell in love with the sport, which also required a lot of knowledge on sports performance.

Fitness and cheerleading taught Sai Yuan the value of self-discipline and mental strength, and he aims to help his clients' physical and mental health by instilling those values in them.

Fitness is a lifestyle, and he feels that the two most important things to excel is sustainability and consistency.
Qualification Highlights:
Diploma in Music and Audio Technology
CPR +AED Certified
NCSF Personal Certified Personal Trainer (ongoing)
Final Thought:
"If you focus on the RESULTS you won't see the change. If you focus on the CHANGE you will see the results." Being the best version of yourself isn't as easy as said, we all need a helping hand every now and then.
What Sai Yuan Trains
Metabolic Specialist (weight loss/gain)
Other Personal Trainers at Asia Square