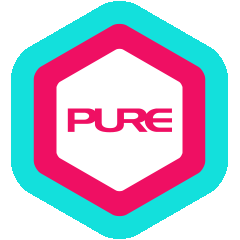 At the age of 15, Amiril was exposed to fitness training when his father persuaded him to join an exercise session at their home gym. A simple weekly bonding session with his dad transformed into a strong personal interest that he decided to pursue further. Amiril was especially eager to learn everything there was to know about the human body and how to gain strength and bulk through exercising. When he was introduced to powerlifting, the sheer strength of the competitors and the possibility of what the human body can do blew him away. Since he first started, Amiril has lost body fat and gained a significant increase in muscle mass.
Amiril aspires to inspire clients with his understanding of strength and fitness as well as muscular growth gained through powerlifting. He feels that exercise may instil vital virtues in people such as optimism, drive and perseverance. In line with this, he is committed to providing the best training possible so that clients may live a healthier and happier lifestyle that is sustainable.

Qualification Highlights:
Diploma in Health Management and Promotion
M2T Blade IASTM Myofascial Release Levels 1 & 2
Trigger Point Performance Therapy Ultimate 6
CPR + AED Certified
Integrated Kinetic Neurology Levels 1 & 2
Neurokinetic Therapy Level 1
Claire Norgate Pre- & Post-Natal Certified
Strength Avenue Kettlebell Level 1 Certified
Sport Massage Certified

Final Thought:
Gotta enjoy the journey you're on.
What Amiril Trains
Body-Building/ Figure Competition
Metabolic Specialist (weight loss/gain)
Pre-Post Natal
Prehab / Post Injury
Stretch & Recovery
Strongman/ Strength Sport
Other Personal Trainers at Ngee Ann City