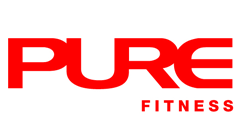 Richie started training at the age of 20, when he was skinny but determined to put on some weight and muscle. Soon after he started watching his diet and got serious about strength training, which is when things started to change – and it got him even more motivated. Along the way, people started noticing the change and asked for advice. Richie is more than willing to share his knowledge and help them improve themselves not just in training but also in daily life.

That was when he knew that training was something he wanted to do – help people turn something foreign into a lifestyle and make that change in life to become a better version of themselves.
Qualification Highlights:
National Council on Strength & Fitness (NCSF)
CPR + AED Certified
Final Thought:
Training is not just about lifting weights to look better – more importantly it is about training your willpower, mind and body to create awareness that will aid in staying focused on your job and training.
The stronger your MIND becomes, the more you will OVERCOME.
What Richie Trains
Metabolic Specialist (weight loss/gain)