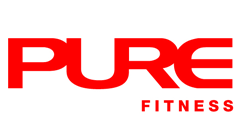 Chris's past experience as an obese teenager has enlightened him on the importance of health and the need for refinement on his self-image. Since then, he has committed himself to serious fitness regimens for the maintenance of a healthy lifestyle. This constructive habit turned into a passion-meets-mission to assist more individuals in achieving their fitness goals and attaining a healthy life.

Witnessing vast development in the trainees he has assisted gives Chris a sense of fulfilment and the belief that change is real and feasible if one puts in the effort to create the change. His enthusiasm and job satisfaction drove him to becoming a Personal Trainer, so that he can influence with positivity and share his expertise through proper training programmes that focus on reaching every individual's desired fitness goals.

As a trainer, Chris is dedicated not only to proposing but also encouraging clients to explore various workout regimens in order to discover one that suits and produces their best results.

Qualification Highlights:
Diploma in Health Management & Promotion
Nitec in Fitness Training
CPR and AED Certificate

Final Thought:
Health is wealth.
The journey to victory may be rocky, but always trust the process.
What Christopher Trains
Body-Building/ Figure Competition
Endurance Sport (running/triathlon etc)
Metabolic Specialist (weight loss/gain)
Other Personal Trainers at Ngee Ann City