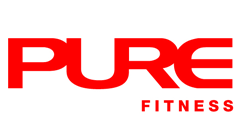 Kai Ming used to be very skinny and was always being told to gain weight. Originally just 56kg when he first hit the gym, he finally reached 76kg after continuously and consistently working out. There was a lot of information on how to train and how to gain weight. Over the years, Kai Ming filtered out what works and what doesn't and polished up on his training techniques.
Kai Ming has always been passionate about sports, participating in track and field during secondary school and joining cheerleading when he was at Singapore Polytechnic. Kai Ming feels that motivation comes from within – that desire to become better. As a trainer, he takes pride in his role of giving clients a little push when they feel like they can't do it anymore and to be their pillar of support.
Qualification Highlights:
Diploma in Bioengineering
CPR + AED Certified
NCSF Personal Certified Personal Trainer (ongoing)
Final Thought:
There's nothing more powerful than consistency – to improve bit by bit each day will result in massive changes.
What Kai Ming Trains
Metabolic Specialist (weight loss/gain)
Other Personal Trainers at Asia Square