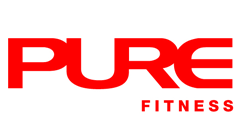 Before coming to PURE Fitness, Ronald spent most of his time coaching handball teams like Eusoff Hall and ITE. He was told by his students that he had a very encouraging and motivating spirit. After a while, he realised that watching people develop and maintain a healthy lifestyle made him feel fulfilled and being a PT gives him the opportunity to do that every day. Ronald loves fitness because he has witnessed how it can increase confidence and discipline when done right. He tends to have a peer-to-peer approach in his training sessions and loves engaging in all sorts of conversations with clients, fitness-related or otherwise.

Qualification Highlights:
O Level Certification

Final Thought:
I am a strong believer in tenacity. One of the hardest moments in my life was tearing my ACL 4 years ago. I was told that I would not be able to play handball for a very long time and that a full recovery would still mean a less-than-optimal performance. However, with a little bit of faith and persistence, I pushed through and recovered quickly. In 2017, I even got signed to play handball for a national team in Japan for two years. Now that I am back, I am ready to help people realise their dreams regardless of how impossible they may seem at that time.
What Ronald Trains
Body-Building/ Figure Competition
Prehab / Post Injury
Other Personal Trainers at Suntec City