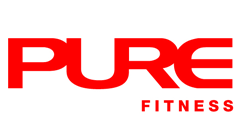 Before becoming a Personal Trainer, Liyun was a member at PURE Fitness and had been a personal training client for over two years. She wanted to introduce activity into her sedentary lifestyle and had joined the gym with the intention of attending group classes. Although she had no particular interest in weight training, she thought she ought to know how to utilise the equipment on the gym floor and thus signed up for several personal training sessions to learn the basics.
Despite not having a specific goal back then, after her sessions ended, Liyun consistently weight trained five days a week on her own to put what she had learnt into practice. Over the course of three months, she saw noticeable improvements in her physique. She was happier, had more energy and felt stronger. She saw the benefits of personal training and was on board for more.
Having had been a client herself, Liyun knows what a Personal Trainer can and should do for you and now wants to support others in incorporating fitness into their lifestyle.
Stepping into PURE Fitness and taking on personal training was one of the best decisions that Liyun has made and she hopes that you, too, will feel the same.

Qualification Highlights:
American Council on Exercise (ACE) – Certified Personal Trainer
International Sport Academy (ISA) – Certified Personal Trainer
ISA-The Forge Sports Motion & Power Lifts
ISA Sports Rehabilitation
CPR-AED
National University of Singapore (NUS) – Bachelor of Science (Chemistry)
NUS Centre for Language Studies – Thai and Vietnamese Languages (Elementary)
Japanese Language Proficiency Test (JLPT) – N4

Ganbaru Hypertrophy training

Final Thought:
Motivation will wane. Let consistency takes its place.
What Liyun Trains
Metabolic Specialist (weight loss/gain)
Other Personal Trainers at Ocean Financial Centre