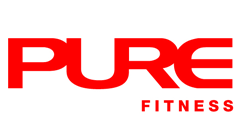 Bodyweight movements have always made Amirul realise how much our bodies are capable off in so many different ways. Besides weightlifting, mastering body movements has always been his passion and getting into Calisthenics movements since 2015 has been an eye-opener for him.
Engaging with athletes from different countries like Korea, UK and the US drives Amirul to create an environment where people feel motivated and positive about pushing themselves. He feels that quality over quantity is most important in a workout.
Amirul has evolved by pursuing his passion for helping people, becoming a personal trainer and guiding people to reach their goals. He finds it really rewarding to be part of the journey with them.
Qualification Highlights:
3rd in South East Asia Streetworkout Championship 2015 Calisthenics-Cross-Powerlifting Category 2015
Champion in Home & Away Championship Soccer 2009
Teen Games 2010 Soccer Champion
Teen Games 2012 Soccer Champion
C Division Soccer 1st runner-up
Final Thought:
Giving up is not a choice, it will define who you really are