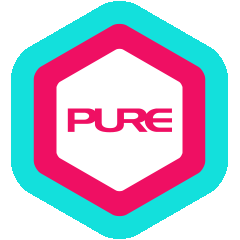 Jon went through puberty and experienced various stages of bodily changes that made him feel very insecure. He tried various diets and exercise routines when he went from skinny to obese, but to no avail. He did, however, discover powerlifting and has been training since 2013. He also spent 2 years bodybuilding to improve his physique. Today, Jon has made significant progress in terms of increased muscle mass and body fat reduction. He is more confident and physically stronger. In addition, Jon competed in the Singapore Powerlifting Invitational in 2019 and finished 3rd in the U93 junior category. His perspective on fitness is that it is a journey, not a sprint. The key to feeling and looking better is to incorporate it into your lifestyle.
As a Personal Trainer who draws on his own experience, Jon can be both encouraging and empathetic as he assists clients to achieve their fitness goals in the most efficient and enjoyable manner possible. His approach to training clients is to maintain effective communication with them, which he believes is critical to keeping them motivated. He compliments his clients on their accomplishments while also pointing out their weaknesses to help them improve, both during exercise and in their nutrition.
Tell us about one client on whom you had the biggest influence.
A client came to me with concerns about his weight loss journey after trying several crash diets. I taught him the value of strength training and nutrition from the ground up. He recognised the process of a sustainable routine and put an end to his ineffective eating habits. I tailored a programme to his needs and goals. He's made significant progress, gaining muscle mass and decreasing his body fat percentage, for which I am extremely proud.
Qualification Highlights:
The Schoolyard Classic, Men's Teenage U82.5kg 1st Place (Powerlifting), 2016-17
Singapore Powerlifting Invitational U93kg Junior 3rd Place
PTA Global Certified
Fit Asia Pre- and Postpartum Certified
Strength Avenue Kettlebell Course level 1
PURE Stretch Specialist Certification
Final Thought:
Put in work and be consistent. You'll be rewarded for your effort.
What Jon Trains
Body-Building/ Figure Competition
Metabolic Specialist (weight loss/gain)
Speed, Agility, Quickness
Stretch & Recovery
Strongman/ Strength Sport
Jon's Other Specialties
Powerlifting
Other Personal Trainers at Ngee Ann City