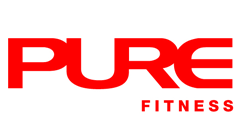 Azeemeh's fitness journey began when she hit an all-time low in her life. Having moved back home from university and starting to work, she was dealing with high levels of stress and struggled to find any work-life balance. All of this led her to turn to food as a form of comfort. Her bad eating habits resulted in major weight gain and the constant remarks about it motivated her to get a grip on the matter and change her life for the better.
When Azeemeh first started her journey, it was solely to "be skinny" and she was using drastic and unsustainable methods to achieve this goal. As a result, she built a negative relationship with food and was only satisfied when the scale showed her "golden number". After finally reaching her goal weight, it dawned on her that this journey meant a lot more than just weight loss. After going to Bali for a fitness retreat and witnessing what her body was capable of, Azeemeh switched from doing copious amounts of cardio to weight training. She became very passionate about training and its positive effects on mental and physical health. She soon started viewing food as fuel rather than something harmful and realised the pointlessness of chasing the smallest number on the scale. What followed was a love for nutrition and how food can be used to enhance performance in the gym.
Instead of viewing this time in her life as a "weight loss phase", fitness became a lifestyle – and Azeemeh would like to share this mantra with her clients as well. Taking a long-term approach to health and fitness is the key to lifelong results and happiness. Just as she changed her life for the better, Azeemeh wants others to be driven by the idea of change – the ability to wake up every day knowing that they can do something to better themselves. "It's about enjoying the process and learning new things about yourself along the way."
Qualification Highlights:
Bachelor of Arts in International Media and Communication Studies, University of Nottingham
Final Thought:
Have faith in yourself, you're capable of achieving great things. Set a goal, go out there and smash it. You can do anything you set your mind to.