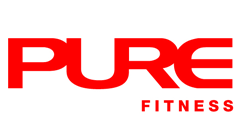 Growing up as a fat kid and then morphing into a skinny teenager, James has been on both ends of the spectrum. It was through fitness that he was able to transform into the athletic individual he is today, and it has since become a lifestyle for him. He started with running, swimming and calisthenics to lose weight but quickly discovered his love for lifting weights when he started playing rugby.
As a highly motivated and competitive individual, he was hooked when he saw the growth that his body was capable of through training in the gym. Although he was initially focused on improving his physique, he was always addicted to strength and would chase numbers and milestones. In fact, the reason he got into powerlifting was because of a wager with a powerlifting friend back in 2016. Since then, James has committed himself to the sport, continuously learning how to coach and handle athletes, assisting them to win medals, earn titles and break records not just locally but internationally as well. He has even won medals himself and was appointed team manager of Singapore's national team in 2018.
James has always been passionate about sharing his fitness knowledge and experience to help others become better versions of themselves, even before becoming a personal trainer. As a trainer, his goal is to show clients that training can be fun, so that they embrace and enjoy the process, not just the results.
Qualification Highlights:
Singapore Powerlifting Open 2019 U93kg Silver
Singapore Powerlifting Invitational 2019 U93kg Bronze
Final Thought:
Put in the work and the results will follow. Progress is not linear, so don't be discouraged if it seems like you are stuck in a plateau.
What James Trains
Strongman/ Strength Sport
Other Personal Trainers at Ngee Ann City