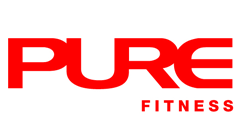 Exercise has helped Erick tackle some hardships in his life when he was less confident, less motivated and unsure of himself. He enjoys working with people and loves the idea of guiding and helping others to become healthier and fitter. Since 2012, fitness has become his true passion – to be able to motivate people, witness them progress and get into better shape, makes him happy and satisfied.
During 2012-14, Erick has participated in marathons, biathlon, triathlon, and numerous dragon boat races.
Erick has experienced first-hand the positive effects of healthy eating and daily exercise, and he knows this is something that people need in their lives. There's a saying: "Life is too busy for later and even with the best of intentions, later usually means never."
Erick wants to be able to reach out to those who are ready and help them accomplish their health and fitness goals.
Qualification Highlights:
Personal Trainer, International Sports Academy (ISA)
Spartan SGX Coach
Fight Class Instructor, International Kickboxing Federation (IKF)
Dual Zone Myofascial Release
Proficient in Hypertrophy MAX
Proficient in MI40, MI40X
TRX Certified Trainer
ViPR Certified Trainer
Marathon Finisher
Final Thought:
Your fitness is 100% mental. Your body won't go where your mind doesn't push it.
What Erick Trains
Body-Building/ Figure Competition
Endurance Sport (running/triathlon etc)
Metabolic Specialist (weight loss/gain)