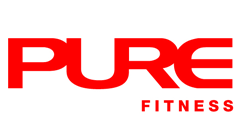 Irfan is no stranger to physical activity as he was fortunate enough to have the opportunity to participate in sporting activities such as soccer, badminton, basketball, tennis and even golf throughout his childhood and teenage years.
But despite his efforts, he still struggled with weight management that attracted bullies who body-shamed him and caused Irfan to suffer from low self-esteem and other insecurities that came along with it.
That all changed when Irfan discovered his love for lifting weights and going to the gym when he was 15 years old. He enjoyed a sense of accomplishment he would often feel after working out. Since then, he has competed in several powerlifting and strongman competitions in Singapore and has placed Top 3 in each one of them.
What Irfan enjoys more, however, is making a positive impact on the lives around him in whichever way he can – be it through promoting positivity and determination or guiding others to achieve a greater understanding of holistic health. There is nothing more rewarding to him than seeing someone grow into a fitter, healthier and happier version of themselves.
Qualification Highlights:
Diploma in Health Management and Promotion

Singapore Powerlifting Open 2013 - Men's U105kg 3rd place

Singapore Powerlifting Alliance 2014 - Men's U110kg Champion

Singapore Powerlifting Alliance 2015 - Men's U110kg Champion

Singapore Strongman Series 2015 (Axle deadlift) - Men's U105kg 2nd place

Show of Strength Static Monsters Singapore 2018 - Men's U105kg 2nd place

Asia Pacific Deadlift Championship 2019 - Men's U105kg 3rd place
Final Thought:
There are two pains in life – the pain of discipline or the pain of regret. You choose.
Other Personal Trainers at Asia Square