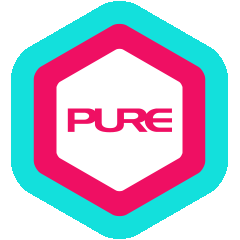 Irfan started exercising regularly at age 15 when his classmates invited him to tag along. Before participating, he read online articles and watched YouTube videos to prepare himself. Fate led him to the right coach on YouTube, who trained Greco-Roman wrestlers, NFL players, and active soldiers/police/firefighters. He was the school outcast because he got along with everyone, but he didn't fit well into any group. He realised that he was meant to be different and should continue pushing. Going to the gym did exactly that for Irfan. Once he applied what he'd learned online in the gym, he became obsessed with lifting. Going to the gym gave him a sense of purpose, belonging, discipline, consistency, confidence, and physical and mental growth. Irfan went on to compete for 8 years starting 2013, most triumphantly at the 2015 Singapore Powerlifting Alliance where he came 1st in the U105kg category. With 6 months of focus and time under the bar, he set some National records that lasted a while.
Irfan lifts set numbers for squat, bench and deadlift at 240kg, 180kg, and 330kg. He cut his body fat from 33% in 2020 to 8% in 2022. After it took a toll on his body, he retired from competitive strength sports and chose aesthetics. This rekindled his love for training and sparked personal growth as a new venture. Irfan views his body as a block of marble, and he is the sculptor. He wants to maximise his genetic potential and build an aesthetic body without sacrificing strength, mobility, or cardio. His plan is based on sustainability – eat healthy 90% of the time and indulge 10% of the time.
When it comes to training clients, Irfan believes that action communicates best, so he leads by example. But because effective communication requires that his clients understand what he is saying, he spent hours researching and studying fitness-related topics before explaining it to them. This is significant because he wants to prepare his clients for future challenges that may derail their pursuit of better health — even if he's not there to guide them. A healthy lifestyle necessitates both discipline and knowledge. Nothing makes him happier than witnessing someone develop into a fitter, stronger and happier version of themselves.
Qualification Highlights:
Diploma in Health Management and Promotion
Singapore Powerlifting Open 2013 - Men's U105kg 3rd place
Singapore Powerlifting Alliance 2014 - Men's U110kg Champion
Singapore Powerlifting Alliance 2015 - Men's U110kg Champion
Singapore Strongman Series 2015 (Axle deadlift) - Men's U105kg 2nd place
Show of Strength Static Monsters Singapore 2018 - Men's U105kg 2nd place
Asia Pacific Deadlift Championship 2019 - Men's U105kg 3rd place
Asia Pacific Deadlift Championship 2020 – Men's U105kg 1st place
PURE "Learn to Lead" Leadership course 2022
Fitness Innovation Limited Training Pregnant & Post-Partum Clients
Strength Avenue Kettlebell Level 1 Certified
Rumble Roller Foundation Course Certified
Neurokinetic Therapy Level 1 (In progress)
Final Thought:
The key to achieving the best version of yourself is to embrace discipline, travel the path less travelled, expect more out of yourself and do the work to make it happen. You don't have to be perfect, just better than yesterday. When times get tough, just remember you're doing all this work not for others – but for yourself. Holistic health, control over your time, and a positive mental attitude is the new wealth.
What Irfan Trains
Body-Building/ Figure Competition
Metabolic Specialist (weight loss/gain)
Pre-Post Natal
Prehab / Post Injury
Stretch & Recovery
Strongman/ Strength Sport
Irfan's Other Specialties
Powerlifting
Other Personal Trainers at Suntec City