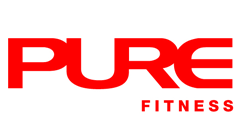 From weight training for rugby in school to having to lose excess weight from it, Hakiim's personal experience of rectifying common training mistakes piqued his curiosity to delve deeper into all aspects of training. Results and purpose of training eventually moved to performance for a specific sport to general performance. It also extended to dabbling in multiple facets of strength sports such as powerlifting and weightlifting.
Hakiim realised that combining continued expansion of knowledge with experience, results from training will be of a higher quality as long as effort is consistent. Hakiim's aim is to share this positive journey of embodying fitness as a major proponent of one's life.
Qualification Highlights:
ACE Certified Personal Trainer
Basic Cardiac Life Support (BCLS) + AED
Final Thought:
Humankind cannot gain anything without first giving something in return.
What Hakiim Trains
Strongman/ Strength Sport
Weightlifting
Other Personal Trainers at Suntec City