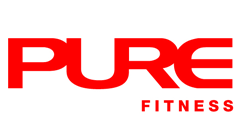 Marcus loves to run, lift weights in the gym (Squat, Deadlift, Bench, etc.) and do functional workouts – always motivated to do better at what he love. He's easygoing as a person, motivational and inspiring as a trainer, and is looking to build a strong bond with his colleagues and clients.
Qualification Highlights:
Bachelor of Science in Accountancy & Finance

Second Class Honours (Upper)
Final Thought:
We can achieve anything as long as we put in the hard work and keep believing in ourselves.
Other Personal Trainers at Suntec City