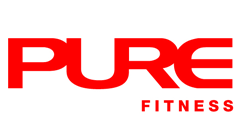 Growing up, Vern was overweight due to a lack of awareness about healthy eating and proper exercise. Looking back, he realised how this hugely impacted his mental health, especially his self-confidence. The turning point came when a girl he admired ridiculed his weight, which made him decide to take control of his physical and mental well-being with a new healthy lifestyle. Initially through self-learning, the experience gave him insight into the most important lesson he has learned so far: that no one is good at it when they start, but you can improve at almost anything if you keep at it.
As his fitness knowledge increased throughout his weightlifting journey, Vern discovered that there is a lot of confusing information nowadays that contributes to incorrect technique and thus, injuries. Lifting weights and exercising is something that Vern aims to continue doing into old age – and towards that end, he is very focused on long-term sustainability. This means preventing injuries, treating existing ones, finding a training plan that works with your preferred eating habits as well as adjusting people's mindsets and approach towards exercise and dieting.
Using his knowledge, experiences and programmes, he aims to inspire and motivate people to become the best version of themselves through achieving their fitness goals with safe, personalised, easy-to-maintain practices.
Qualification Highlights:
Fitness Certificates III & IV – Australian Institute of Personal Trainers
Myofascial and Trigger Point Release for Tight Muscles
Competed in Men's Physique Category in Australasian Natural Bodybuilding
Back to Basics Strength Workshop – FMA Strength Institute Australia
CPR and AED Operation
Final Thought:
I exercise because I want to eat a whole bunch of food and still look good – and I want it to stay that way when I'm older. This means laying the groundwork for that lifestyle now, so let's get started together!
What Vern Trains
Body-Building/ Figure Competition
Prehab / Post Injury
Weightlifting
Other Personal Trainers at Ngee Ann City