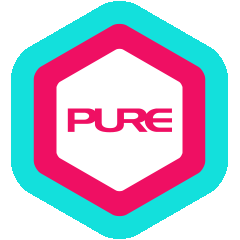 Corporate Wellness Programme
Our Approach
At PURE, we believe that healthy employees are happy employees. That's why our corporate wellness programmes are designed to make your employees feel better, both physically and mentally!
We provide a variety of on-site and off-site fitness services for individuals across all fitness levels, including group exercise classes, nutritional education, and wellness coaching.
We understand that every organisation is different and has specific objectives. Our team will work closely with you to develop a customised programme to fit your schedule, budget and goals.
What you get with our Corporate Wellness Programme
Bespoke Workout Programme
With a bespoke team workout programme, you can tailor the workouts to your team's specific needs and goals, ensuring that everyone is challenged and motivated to improve their fitness levels.
Improve Team Cohesion
Enhance your relationship with one another through a series of exclusive workouts led by our experienced and certified fitness instructors.
Private Setting
Our classes are held in a private setting, allowing for more intimate and comfortable workout experience.
Train with our world-class instructors
Our corporate wellness programme isn't just about getting in shape - it's also about building a community. We believe that fitness is more fun when you do it with others, which is why our classes are taught by friendly and enthusiastic instructors who will motivate you every step of the way. You'll also have the opportunity to meet and bond with your colleagues outside of the office, which would help strengthen your work relationships.
Interested in our Corporate Wellness Programme?
Click on the link below and fill up your interest. Our team will contact you within 1 - 2 working days.