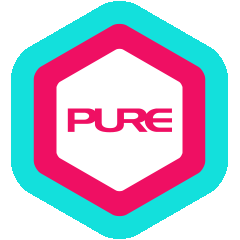 News
THE TRIP™ 26 Immersive Cycling
UNSTOPPABLE
THE TRIP™ 26 Immersive Cycling
Saturday, 25 September
PURE Fitness iapm
9:00-9:45
11:20-12:05
13:40-14:25
15:40-16:25
PURE Fitness Century Link
11:25-12:10 
14:00-14:45 
15:05-15:50
The vibe of this release is the music, at the heart of the music lies the beat, and it's the beat that inspires the imagery and the journey into this glorious interstellar space.
Surrender your senses to the euphoria of SOLAR – its fractal images, beat reactive visuals, and a ride through deep space to lure everyone into and out of the experience.
ALL PURE Fitness Cardholders welcome. Booking starts at 9am on 23 September via the PURE 360 app.
Guests may register via phone or at reception – day fee applies.