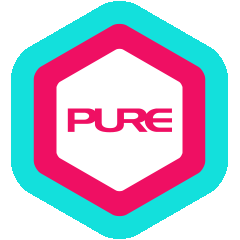 News
Updates to class capacity and guidelines
Following the latest government updates on streamlining Safe Management Measures (SMMs) as we resume our transition to a COVID-19 resilient nation, we're delighted to share some positive changes to our locations starting 17 March!
Gym spot bookings will be removed so you can visit us as convenient for you
Booking policy will allow up to 2 advance bookings per day for both yoga and group fitness classes
PURE Fitness zonings will be removed, and more fitness equipment will be available for use

on the gym floor
Each yoga and group fitness class will have a maximum capacity of 30 people in groups of 5 with 1 metre safe distancing between each person.
Unmasked safe distancing during exercise will be reduced to 1m between each person, but please continue wearing a mask when not exercising.
The past few years have been unprecedented for us all. We're so thankful that you've remained with us on this journey, and we look forward to things continuing to look UP!
Your PURE Team