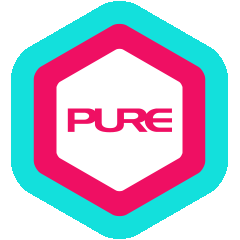 Mat Pilates
Mat Pilates is a series of pilates-method exercises that focuses on strengthening, lengthening and toning your body by targeting your core muscles. It is a go-to exercise to help build a strong, stabilised body while improving posture, coordination and balance.
Mat Pilates also helps to restore typically sore areas and relieve stress in places of tension. Join us in our Mat Pilates classes and you'll walk away feeling connected, centered, aligned and rejuvenated.
Our Mat Pilates Classes
Signature Pilates
---
Centred on Pilates principles, this class provides an immersive mind and body class based around classical Pilates choreography, where you move organically through sequences with synergy in your body and breath. Signature Pilates combines controlled movements and stretching techniques to increase flexibility while maintaining intensity.
Power Pilates
---
Power Pilates is a dynamic workout designed to challenge and empower you with more controlled movements. Each session has a slightly different focus where you can expect to work and strengthen all areas of your body. Power Pilates is also great for anyone looking to tone and sculpt their muscles, improve their flexibility, or reduce stress. It incorporates Pilates circles, balls, and weights to amplify your Pilates workout.
*All Mat Pilates classes are suitable for all Levels.