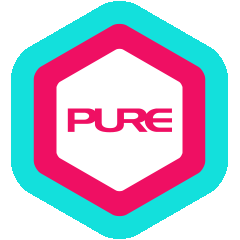 Safe Management Measures
Last Updated: 16:15hs, 18 August 2021
With more people returning to the workplace from 19 August, we've been working hard to phase in more options so that everyone has a chance to practise and work out with us as we all adjust to the new normal.
All safe management measures and protocols adopted at PURE Singapore locations reflect the national vaccination-differentiated approach mandated by the Singapore government, and will be adjusted over time in line with the growing vaccination coverage amongst our wider population.
Aligned with the latest advisory from Sport Singapore, please adhere to the following when you come to class:
1. General Safety and Hygiene
We continue to remain cautious and vigilant with the safety of our Cardholders and staff as top priority.
• All customer-facing staff at all PURE locations will undergo regular Fast and Easy Testing (FET) in accordance with government regulations and will wear masks at all times.
• All Personal Trainers, Group Fitness Instructors, Yoga Teachers and onsite staff will either be fully vaccinated or will be confirmed COVID-negative within the past 24 hours.
• Only cashless payment will be allowed at nood food and PURE Apparel outlets.
• FDA / EPA safety-proofed sterilising misting machines in all PURE locations that effectively kill bacteria, fungi and viruses will also be available at reception.
2. Masks
• Masks must be worn as a default.
• For Mask-ON classes and gym slots, masks are still required to be worn throughout the sessions - no exceptions.
• Mask brackets are available on request at all locations – they can make it easier to breathe should you choose to wear a mask whilst exercising. But please do self-monitor and stop your workout / practice if you experience any breathing issues.
• All frontline staff are required to wear a mask at work. Group Fitness and Yoga Instructors may or may not wear a mask depending on whether it is a Vaccinated Mask-off or Mask-ON class.
3. Booking and Capacity
• Vaccination proof is compulsory for access to the gym or Vaccinated yoga / fitness classes.
• For anyone who is not yet fully vaccinated (ie. Unvaccinated, partially vaccinated or awaiting 14 days post 2nd jab), or has recovered from COVID-19, access to gym slots and / or fully vaccinated classes will only be granted upon production of negative PET test result from an MOH approved clinic within the past 24 hours or with a PET Exemption Notice.
• PURE can have up to 50 members within each zone at any one time.
• Segregated zones will be created so that each group maintains a capacity of up to 50 people at any one time. Classes will be staggered between the two zones to prevent intermingling of participants.
• New Cardio Zone at PURE Fitness Asia Square available for booking with a 15-person limit at any one time.
• Vaccinated group classes can accommodate up to 30 people per studio with groupings of 5 people.
• Booking for all classes and gym slots will be open 2 days in advance from 9am. Standby is still available.
• For Yoga, each Cardholder will be allowed one advance booking per day.
• For Fitness, each Cardholder will be allowed one advance booking per day. This can either be general access to the gym or a group fitness / cycle class booked via the PURE 360 Lifestyle app, or a ProTraining session booked via your ProPT.
• Each Vaccinated gym slot will remain 75 min in duration.
• Each off-peak Mask-ON gym slot will be 90 min in duration.
• If your membership entitles you to access both Yoga and Fitness, you can enjoy two advance bookings (one yoga and one fitness) per day:
◊ Single PURE Yoga location and All Singapore Yoga memberships – 1 class per day
◊ Single PURE Fitness location and All Singapore Fitness memberships – 1 access per day
◊ Cluster memberships and Cardholders on All Yoga and Fitness memberships – 2 accesses per day (one for yoga and one for fitness)
4. Checking-in
• TraceTogether app or token must be used to check in for contact tracing purposes.
• Anyone whose temperature exceeds 37.5 degrees will be denied entry and requested to see a doctor. PURE retains the right to refuse entry to anyone who appears unwell or is deemed to pose a threat to the safety of our environment.
• Anyone who has a persistent cough or sneeze, appears unwell, or deemed to pose a threat to the safety of our environment may be asked to leave the premises.
• Safety indicators, eg. temporary hand stamp will be required on vaccinated individuals to identify between vaccinated or unvaccinated groups while in our premises.
3. Safe Distancing
• Indoor Vaccinated classes up to 30 pax will be in groups of 5, with 2-metre distance maintained between members in yoga or group exercise classes and 3-metre distance between each group.
• Indoor Mask-ON classes or outdoor classes up to 50 pax will be in groups of 5, with 2-metre distance maintained between members in yoga classes and 3-metre distance between each group.
• 2-metre distance between individuals must be maintained within demarcations on the floor for general exercise on the gym floor.
• Dining-in at nood food will be available for vaccinated individuals in groups of 5. For unvaccinated persons, only takeaway will be allowed.
• Alternate cardio machines will continue to be closed.
• 1-metre safe distancing will be required throughout all common areas including but not limited to reception area, lounge and changing rooms.
4. Cleaning Arrangements
• Heightened, more frequent cleaning and disinfection throughout the day – but please do your part and wipe down machines and equipment after use.
• All group fitness equipment and yoga props (including blocks, straps, wheels, tennis balls and chairs) will be wiped down and disinfected after each class.
• There will be a 15-min cleaning interval between Vaccinated and Mask-ON gym slots to disinfect the premisis and prevent any crossover/intermingling with vaccinated gym spot members.
• Additional hand-sanitising stations throughout the facilities, disinfectant sprays and pink-coloured towels will be provided specifically for members to use.
5. Temporary Suspension of High-Risk Services and Facilities
The following services/items will be suspended / temporarily removed until further notice:
• Yoga and Fitness class tags and "no adjustment" tags
• Hands-on-assists during class
• Tea stations at yoga studios
• Hairbrushes and other items will be removed from vanity areas
• Steam and sauna facilities and spin dryers
• Drinking faucets will continue to be sealed; water bottles can be filled
• Endless Pool
We ask for your cooperation and understanding as these temporary measures are required for us to resume classes whilst keeping your safety a top priority!
With everyone's health and welfare in mind, we're closely monitoring the situation to adjust our policies and measures as required. Stay informed via the Ministry of Health (MOH) website.
For additional questions and information on billing, check our FAQ. Otherwise, feel free to send us a message from your PURE 360 Lifestyle Aap. (Go to Profile > Settings > Contact Us). Or send us inquiry via the PURE websites (Use the "Contact Us" button at the bottom corner of the website).