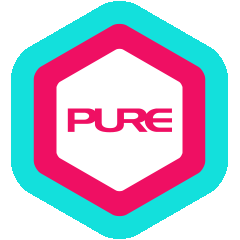 Book a Personal Training Trial Session
Do You Want to Achieve Your Goals?
We know how important your goals are. We are passionate about being fit and we help people reach their fitness potential every day. Our internationally certified Personal Trainers go through continual development and education, bringing proven methods to help each person reach their fitness potential. Fitness Services we offer include:
Speak with a Personal Trainer About Your Goals
PURE Fitness Cardholders
For enquiries or to book a session, please visit the Personal Training reception at any PURE Fitness centre. You may also call us or email us at pt.enquiries@pure-international.com. Be sure to tell us your fitness objectives, preferred location and contact details in your email.
Non-PURE Fitness Cardholders
Want to learn more or get a complimentary trial of our Personal Training programmes? Just complete your details "here" to experience PURE Fitness and our Personal Training service. Our customer representatives will contact you shortly and refer you to a Personal Trainer.