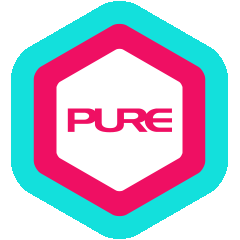 News
We're going 100% Vaccinated from 1 Nov!
Dear Community,
With most of our Cardholders now fully vaccinated, all classes and gym spot access at all PURE Yoga and PURE Fitness Locations will be Mask-OFF and open to Vaccinated Cardholders only starting 1 November.
Please ensure that you book these classes and gym slots only if you are fully vaccinated as indicated by your Trace Together status and that your details have been updated in our system (or have a valid pre-event test result within 24 hours prior to entering our locations).
Kindly note that we've also changed our operating hours at PURE Fitness locations to accommodate clients' new visiting patterns and demands.
Location

Mon to Fri

Sat, Sun & PH

Asia Square Tower 1
Ocean Financial Centre

6.00am – 10.30pm

8.00am - 8.00pm

Mon to Sat

Sun & PH

Ngee Ann City
Suntec City

6.00am – 10.45pm

8.00am - 10.00pm
What this means for you:
All steam & sauna facilities will be open at all PURE Fitness locations
Check our PURE360 Lifestyle app for the latest schedule or ask reception for details
All other measures and protocols remain unchanged, so kindly have your TraceTogether token or app with you at all times while using PURE's facilities for more effective contact tracing.
If you're unvaccinated, feel free to continue enjoying PURECAST from the comfort of your home or speak to our team for options.
Stay safe!
Your PURE Team