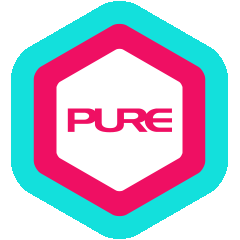 Online Nutrition Coaching
One body, one mind. Nourish Them Well.
Discover Online Nutrition Coaching by PURE Nutrition
Get expert nutrition and lifestyle coaching from one of our qualified professional nutritionists/dietitians from the comfort of your own home, anywhere in the world. Book an online consultation today and discover the benefits of online nutrition coaching.
Why Online Nutrition Coaching?

Access our highly qualified team of nutritionists and dietitians from wherever you are

Ongoing nutrition and lifestyle support after the class via virtual contact with your coach

Highly experienced certified nutritionists and dietitians specialising in multiple aspects of diet and nutrition, including fat loss/weight management, sports performance, general health, and clinical nutrition management (e.g. type 2 diabetes)

Personalised nutrition plans to suit individual needs as well as considerations for partners and families

Tailored plans that are sustainable and accommodate your lifestyle
‧ Flexible timing to suit your personal schedule
Online cooking workshops to help take you from nutrition novice to MasterChef

Nutrition Coaching is available to both PURE Cardholders and non-PURE Cardholders, 14 years old or above.
Online Nutrition Coaching Pricing - Singapore
Sessions
(30 mins each)
Pricing
Validity

1 Session

SGD 139.1

1 week

12 Sessions

SGD 1,412.4
(SGD 117.7 per session)

12 weeks

24 Sessions

SGD 2,568
(SGD 107 per session)

24 weeks
All prices are inclusive of GST
Click here to view our Online Nutrition Coaching Guidelines. We recommend you view this before registering for Online Nutrition Coaching.
Click here to register for Online Nutrition Coaching.