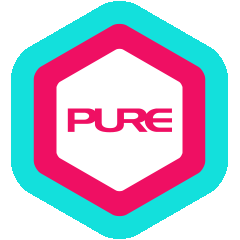 Innovation Lab
Get first access to the latest Fitness Tech!
Innovation Lab is the hub of all techie, progressive, functional and fun stuff at PURE Fitness.
With increasingly more gadgets designed to inform and optimise your workout, how do you know what actually works? Enter Innovation Lab. This is where you get first access to the latest – and possibly greatest – innovations out there. Run by our 'Techspert' John Leung, who meticulously studies all the research and reports to weed out the rubbish – we filter out the good stuff for you to play with.
After the play, have your say – tell us what you think of what we feature in the Innovation Lab. A hit or a miss? If a product gets majority thumbs-up, we'll keep it!
Look for the Innovation Lab logo on new pieces of equipment and gadgets in our gyms, and on our PURE Fitness Singapore Facebook posts and website.
You can't catch the future – but it's great fun trying!

Locations: Various PURE Fitness locations – Find the equipment with the Innovation Lab logo!
Time: Each piece of equipment only stays for a limited time!
Try our innovations and give us your feedback!
Experiences currently available:
We have also launched a Virtual Reality Playlist at pure-fitness.com/vr
Stay tuned to the PURE Fitness Singapore Facebook and pure-fitness.com.sg to stay up to date with Fitness Innovations!
For enquiries or if you are a fitness equipment manufacturer, please contact us at digital@pure-international.com
Fresh from the Innovation Lab
Wattbike was founded in 2000 and launched its pioneering indoor power trainer in 2008. It is now an industry-leading manufacturer of indoor cycle trainers, with a proven heritage in performance cycling. Wattbike trainers generate the world's most accurate power, technique and performance data, captured through cutting-edge analysis and with unrivalled accuracy. With a desire to create the ultimate indoor cycling experience and a reputation for true innovation, Wattbike trainers perfectly replicate the sensation of riding on the road for professionals and beginners alike.
It is now available for trying at PURE Fitness Ngee Ann City. Come try it now and give us your feedback!