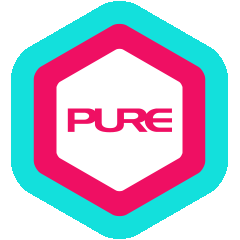 Programme Design
Smart planning of your workouts that match your goals is the best tool you have to get results, keep training fun and exciting, and make fitness a cornerstone of your healthy lifestyle. Programme Design, or Periodisation of Training, is an essential principle that impacts all aspects of your training. Let's review some of the essential fitness principles that will impact your training programme.
Overload: The idea is simple – you will have to push yourself just beyond your personal capability to make some improvement. This is commonly called FITT – Frequency, Intensity, Time and Type.
Specificity (SAID – Specific Adaptation to Imposed Demands): Your body will respond most specifically in the way that you train it. Training speed will make you faster, training strength will make you stronger, and training flexibility will help your mobility. It's important to mention that losing or maintaining weight is an outcome of many training methods – there is no one perfect way if your goal is weight loss, just the one that works best for you.
Progression: Purposefully planning your method of Overload and Specificity. This simply means you will have to plan some type of increased effort over time. It can be increasing the weights you work with, the time of your runs, or the complexity of the exercises you are doing. There are infinite ways to progress a training plan but it is important that you do it sensibly.
Variety: Your body is smart. It adapts to make whatever you do easier over time. This means you will gain less from the same training as you improve. At some point you will need to incorporate different training styles, exercises or modes for improvement. This important principle of variety helps keep exercise fun, engaging and effective.
Reversibility: Sadly, all gains that you make you can also lose. If you stop training, your body will go back to what you had before you started – though by how much depends on where you currently are. The good news is your body will always adapt to what you do, and hopefully that isn't sitting down all day. You can always make a positive change!
Recovery: This is so important that it is also one of our 5 Elements. Your body needs time to adapt through rest and intelligent planning. You can't train at 100% intensity in one area all the time without breaking down. Training is stress and can become negative if you don't allow it to recover and adapt.
An important note on High Intensity and High Frequency training: If you start to feel lethargic and notice that you're not sleeping well, unable to focus at work or can't train with consistent intensity, you may be overreaching in your training. We also recommend choosing exercises that you can do with good technique. It is never a good idea to sacrifice good technique for more intense effort. Perform exercises to the best of your ability and get proper instruction if you are not sure how to do something. Please speak with our professional team to make sure that recovery and good technique are incorporated into your programme.