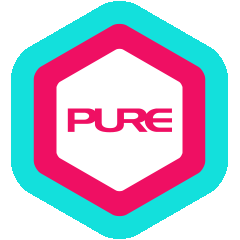 Like many working professionals in Singapore, KC had a lifestyle destined for disaster. Irregular working hours as a broadcast journalist, late-night suppers, and an addiction to M&Ms at the writing table battered his body to a level where he was always feeling lethargic, irritable and distracted.
All these changed at the age of 30, when he picked up group exercise. KC lost 10 kg in 3 months and benefitted from having developed more self-discipline, confidence and friendships with other professionals working out at the gym.
Inspired by the results, KC started teaching group exercise classes part-time in 2005, hoping to show others how a balanced lifestyle is achievable and definitely worth the effort.
Qualification Highlights
• Internationally certified in Les Mills BODYPUMP™, BODYCOMBAT™ and BODYBALANCE™
• Basic Exercise Course - Singapore Sports Council
• Basic Sports Massage - Singapore Sports Council
• TRX Certified Instructor
• Rip Trainer Certified Instructor
• ViPR Certified Instructor
• Completed 200hr Yoga Instructor Certification

Training Areas
• BODYPUMP™
• BODYCOMBAT™
• BODYBALANCE™
• TRX
• Rip Trainer
• ViPR

Personal Interests
Music, travel, photography, experimental cooking

Training Philosophy
Enjoy the journey, and the destination becomes much closer and achievable than you think.
What KC Teaches
BODYBALANCE
BODYCOMBAT
BODYPUMP
Rip Circuit
Roller Release
Tabata
TRX BLAST
ViPR
Yoga
Other Instructors at PURE Fitness