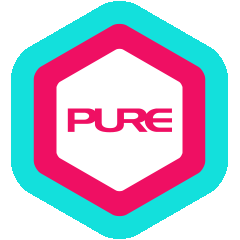 Born and raised in the countryside of East Java, Indonesia with limited supporting facilities for her hobby, Rahayu didn't just give up – she was always seeking new information and tools in the world of fitness. The dream of being in public and inviting other people to move to music freely and without burden pushed her to move to the city and acquire a formal education in fitness.
In 2003, Rahayu finished her studies in Physical Education, Health and Recreation, and got the opportunity to lead a fitness session in front of hundreds of people. That experience further motivated her to become more knowledgeable through self-education and enhancement.
Starting her international training with BODYPUMP in 2008 made Rahayu more confident and seasoned in her class-leading and performance skills. Slowly but surely, she added other programmes to her list of trainings and what used to be a hobby grew into something functional and much greater for her and others, changing her life in many ways.
Qualification Highlights
• Les Mills Certified Instructor:
- BODYCOMBAT, BODYPUMP, RPM
• Zumba Certified Instructor:
- B1, B2, Pro Skill, Strong by Zumba
• Undergraduate of Physical Education, Health and Recreation – State University of Surabaya
• Magister of Health – Airlangga University
Personal Interests:

Agriculture, gardening