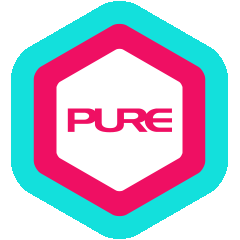 Chelsea is a GRIT girl with a strong will and a strong body. She holds a Bachelor of Sports Science from no less than her country's top state university – University of the Philippines. As a hardworking student, she balanced study and sports undergoing all-round intensive training as a member of the Varsity Pep Squad. She trained 5 hours a day, 7 days a week for 4 years in the sport of gymnastics and cheerleading, the art of different dance genres such as ballet, hip hop, jazz and contemporary, and the skills of stunting and lifting.
In her quest to further her intense training, Chelsea took up CrossFit and powerlifting consistently and competitively, all while coaching in her CrossFit box and doing at-home personal training. For additional learning and practice, she worked as a junior coach in Pilates. Even though she was doing so much already, she missed being on stage and wanted to share her passion. So, she applied at a commercial gym in 2018, where she learned about and fell in love with teaching group exercise classes. She became certified in Les Mills BODYPUMP, GRIT Series, CXWORX, Zumba, Spartan SGX and the gym's signature classes.
From all the mental and physical challenges that she has experienced in life, Chelsea has learned to push herself against pain and endure to emerge stronger. Because she knows what it feels like, she is good at motivating and inspiring people to do what it takes to become a better version of themselves. She has defied social norms that only men can lift, and with that, she wants you to defy your limitations and come out greater.
Qualification Highlights:
Les Mills Certified in: BODYPUMP. CXWORX, GRIT Series
Basic Gymnastics
Ballet, Jazz, Cheerdance
Cheerleading
Powerlifting
Radical Fitness Power
Spartan SGX
Zumba
Bachelor of Sports Science Graduate – University of the Philippines Diliman
University of the Philippines Pep Squad
Personal Interests:
Working out, dancing, eating, watching TV series/movies, travelling, going to the beach, socialising, and spending time with loved ones
Other Instructors at PURE Fitness